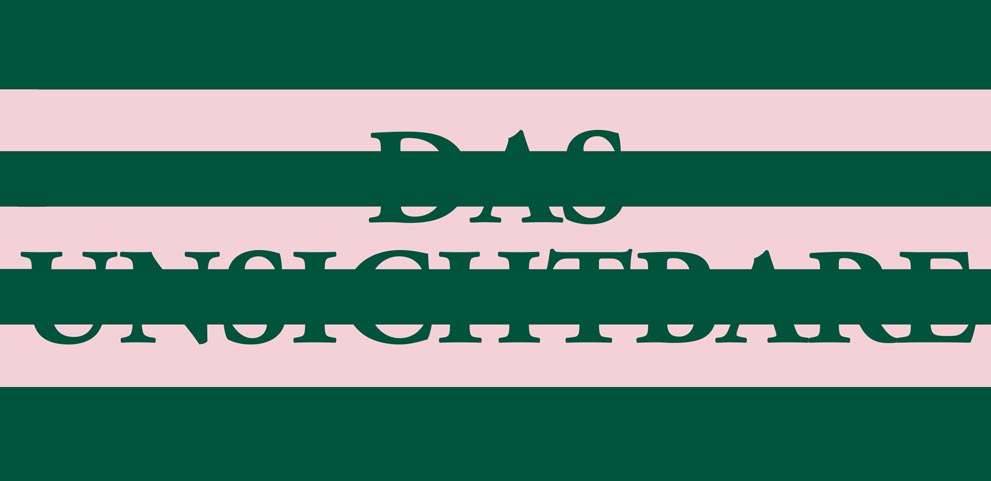 28.11.2014
until 13.02.2015
Exhibition in the Project Space
Arpad Dobriban »DAS UNSICHTBARE«
awardee of the »HAP-Grieshaber-Preis der VG Bild-Kunst«
From 28 November 2014 until 13 February 2015, Deutscher Künstlerbund will present works by Arpad Dobriban, winner 2014 of the »HAP-Grieshaber-Preis der VG Bild-Kunst« awarded by Stiftung Kunstfonds.
Dobriban's work centres on »cooking as the oldest cultural technique critical for survival«. He devises and stages banquets for between 40 and 150 guests with the aim of creating a shared experience, as the taste of various foods evokes both personal and collective experiences and moods. These distinctive taste experiences depend on the social and geographical roots of those providing the recipes and the preparation techniques used in each specific case. During the meal, Dobriban explains the history of the individual dishes, commenting on ingredients and cultural significance. A shared meal as a communicative social event and participatory art project thus becomes an opportunity for an interested and critical questioning of the conditions under which our foodstuffs are produced and the ways we deal with these crucial resources. Dobriban's menu commentaries offer direct sensual access to the essential fundamentals of human life and raise awareness for phenomena of cultural history.
Arpad Dobriban has called his exhibition at the project space of the Deutscher Künstlerbund "THE INVISIBLE". An installation shows artistic works relating to the production of foodstuffs. A key component of the exhibits is the invisible realm of taste. For the duration of the show, visitors will be able to not only see, but also to taste – samples of all objects will be provided.
Arpad Dobriban (born 1957) studied at the Städelschule in Frankfurt under Peter Kubelka and at Düsseldorf Academy of Arts, graduating from Nam June Paik's master class in 1989. He is the 16th winner of the »HAP-Grieshaber-Preis der VG Bild-Kunst«.
By awarding this prize named after the painter and woodcutter HAP Grieshaber, VG Bild-Kunst (Germany's copyright agency for visual art) honours an artist who made a decisive contribution to the agency's development. From the 1970s onwards, Grieshaber campaigned hard for copyright on behalf of his fellow artists, as well as being a strong advocate of improved social support for artists.
The prize money for the »HAP-Grieshaber-Preis der VG Bild-Kunst« is provided by the cultural organization of VG Bild-Kunst, using funds held back in accordance with the agency's plans for copyright payments.
VG Bild-Kunst and Stiftung Kunstfonds
in collaboration with Deutscher Künstlerbund