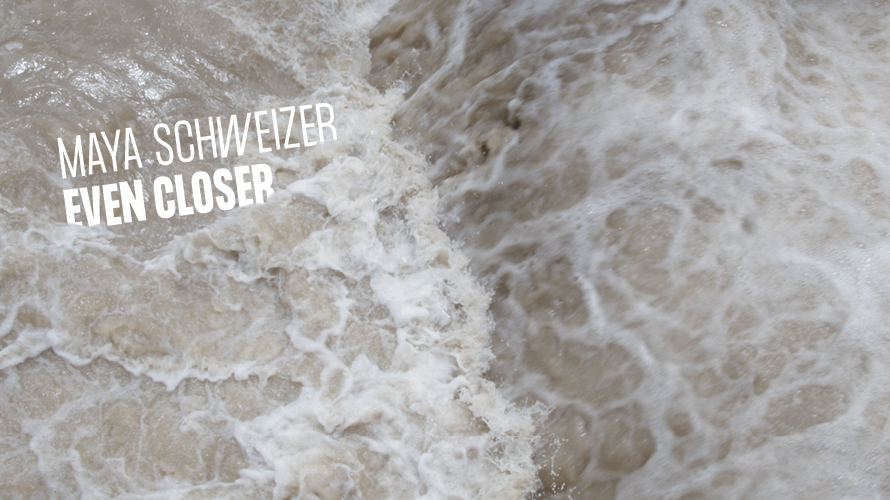 Graphic design: Video Still from 
»Voices and Shells«, 2020 


© Maya Schweizer/VG Bild-Kunst Bonn 2022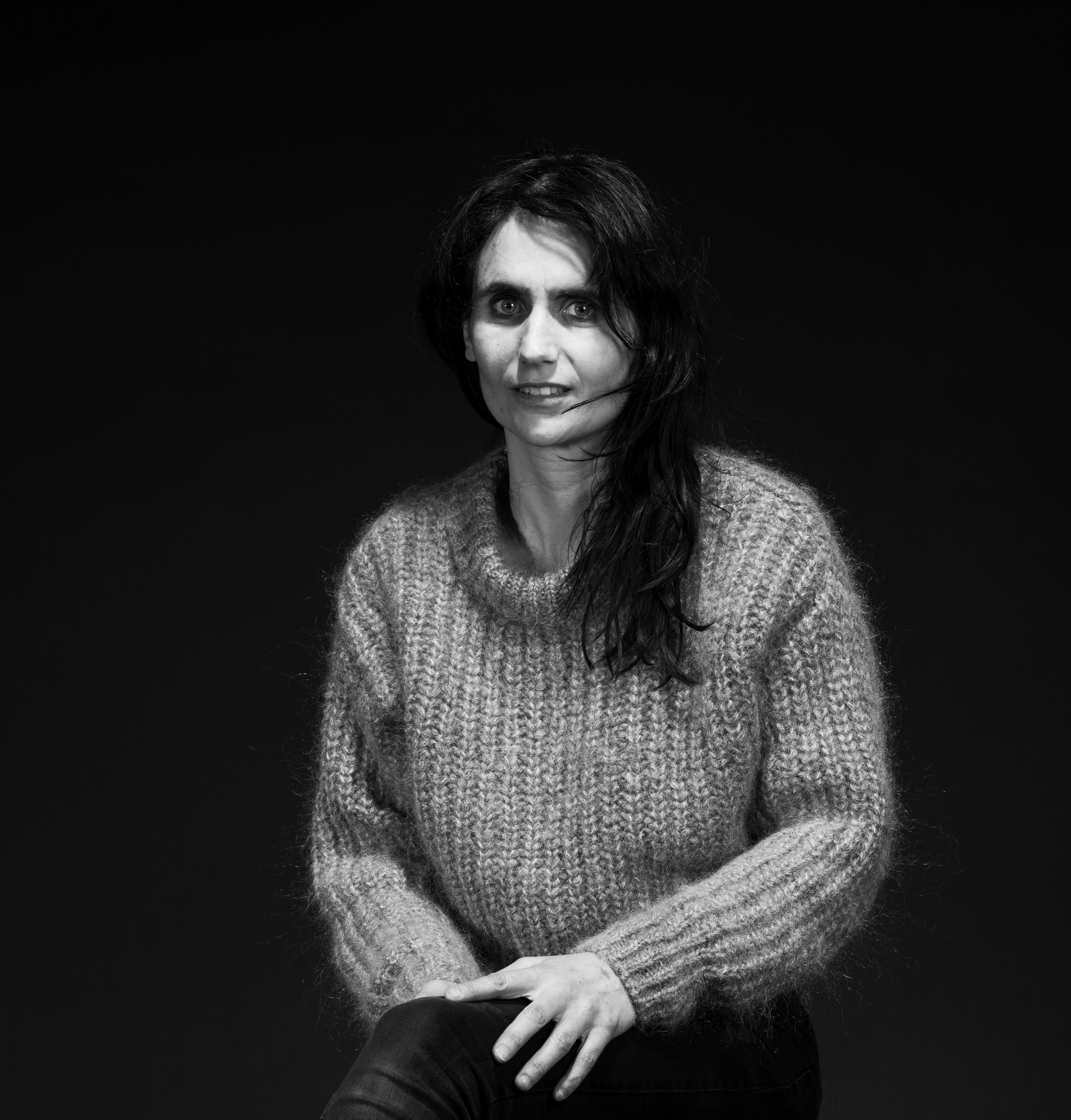 Maya Schweizer
Photo: Anton Stüber
19.01.2023 to 06.04.2023
Exhibition


Maya Schweizer. Even Closer
Winner of the 2022 HAP Grieshaber Prize, awarded by VG Bild-Kunst


Opening 

Wednesday, 18 January 2023 | 18 Uhr
Brief greetings: Albert Weis, Executive Chairman, Deutscher Künstlerbundes
Dr. Anke Schierholz, Legal Counsel, VG Bild-Kunst
Prof. Monika Brandmeier, Executive Spokeswoman, Stiftung Kunstfonds
Words of welcome: Dr. Andreas Görgen, Head of Department to the Federal Government Commissioner for Culture and the Media

Introduction: Dr. Franciska Zólyom, Director, Galerie für Zeitgenössische Kunst Leipzig
About the exhibition

Deutscher Künstlerbund presents the exhibition »Even Closer« by Maya Schweizer, this year's winner of the HAP Grieshaber Prize. Schweizer's film and textile works explore the relationship between subjective and collective remembrance.
In the window at the Künstlerbund, the artist has placed a piece of cloth embroidered with fragments of text. The words seem to be taken from dialogues or stories, and their emotional depth opens up a wide range of associations. The exhibition centres on a curtain installation made specially for the Künstlerbund space, showing a selection of Schweizer's experimental films. Voices and Shells, made in 2020 for a show at Villa Stuck, takes the viewer into Munich's sewage system, as if exploring the city's subconscious. Water gurgles through the darkness, we hear a whispering voice, while images of Nazi architecture, fluttering pamphlets in the university courtyard and flames recall the »White Rose« resistance group and the book burnings. In the films L'étoile de mer (2019) and Insolite (2019), too, ghosts of the past, suggestive sound collages, and shapes from nature are intermingled, while A Tall Tale (2017) evokes phantoms from literary and cinematic history like Edgar Allan Poe and Orson Wells. In Schweizer's works, memory always appears fragmentary, fluid and precarious. Her films do not allow us to come to rest – which is the source of their poetical and political impact.

In total, the exhibition features four films and two textile works.


HAP Grieshaber-Preis der VG Bild-Kunst
Maya Schweizer is this year's winner of the HAP Grieshaber Prize, awarded by VG Bild-Kunst. As one of Germany's most richly endowed art prizes (25,000 euros), the HAP Grieshaber Prize has been awarded since 1999 for outstanding achievements in contemporary art. The current solo exhibition by Maya Schweizer is one of a series of shows featuring HAP Grieshaber Prize winners hosted by Deutscher Künstlerbund since 2003 in cooperation with VG Bild-Kunst and Stiftung Kunstfonds.

The painter and woodcutter HAP Grieshaber played a key part in the initiative to establish VG Bild-Kunst, Germany's copyright agency for visual art. From the 1970s onwards, Grieshaber campaigned hard for copyright on behalf of his fellow artists, as well as being a strong advocate of improved social support for artists. The prize money for the HAP Grieshaber is provided by Stiftung Kulturwerk, the cultural organization of VG Bild-Kunst, using funds held back in accordance with the agency's plans for copyright payments. The prize is thus a mark of recognition for artists from artists. Each year's winner is selected by the trustees of Stiftung Kunstfonds from the applicants for working grants.

About the artist
Maya Schweizer (born 1976 in Paris) studied art and art history in Aix-en-Provence, at the Academy of Fine Arts Leipzig (HGB) and at Berlin's University of the Arts (UdK), where she graduated from the master class of Lothar Baumgarten in 2007. Her works have been shown in many solo and group shows internationally. The artist currently lives in Germany and in France.

www.mayaschweizer.com


Opening hours
Tuesday - Friday | 2 - 6 pm and by appointement