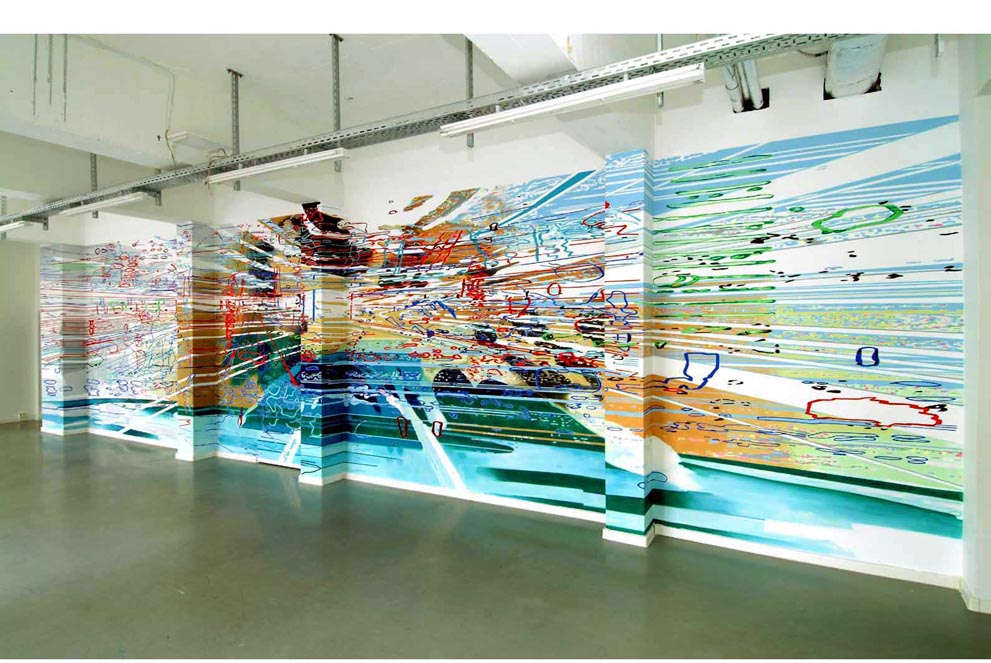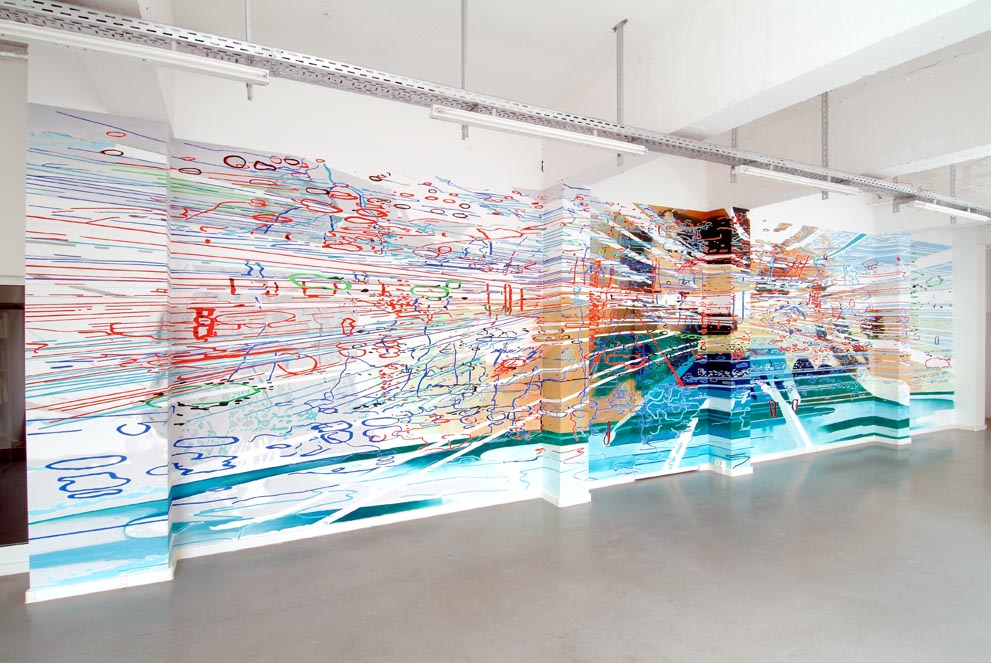 22.07.2004 until 10.08.2004
Exhibition in the Project Space
Corinne Wasmuth »Wandbild«
With the work »Wandbild« the Deutscher Künstlerbund exhibits an uncharacteristic work of Corinne Wasmuth in its Project Space from July 22nd until October 10th.

Her large-size paintings, usually two by three metres, come across like the linkage of different suggestions towards an idea, which attaches a collage-like soul to her work.

The mural in the Project Space of the Deutscher Künstlerbund will add a new dimension to her work: speed. The work has to be realised within a few days contrary to several months, which Wasmuth usually estimates for the completion of a painting.